Well, Christmas has come and gone and unfortunately I don't have much crafty to show for it.
In November I ended up injuring myself
(long story)
and it made my handmade holidays a little less attainable this year.
But there was one project I wasn't going to let go.
A quilt for my sweet nephew who is 2 1/2 years old and a Spiderman fanatic!
It was started and finished within less than 2 weeks and I'm glad to say the speed in which it was executed only made it better--it was beautiful!
I received the fabric several days after initially injuring my finger so I spent much time dreaming of how I wanted it to look. The main bulk of the design was centered around a panel measuring 1 yard.
and here is the finished project--inspired heavily by THIS flickr photo

Here is a shot of the quilting. I did a straight line quilting with my walking foot of lines at all different angles across the quilt in white--to mimick a spider web.

And here it is upon its unveiling--my nephew really liked it--I think it was more than my brother and my nephew could believe :)

even Nana got in on the action and helped me with sewing up the pillow I made with the extra pillow panels.
Due to my injury I can't handsew so my mom came to the rescue--thanks MOM!

The quilt ended up being 69" x 92"--a long twin size just right for showcasing on his new big boy bed!

I backed it in a striped black, white and royal blue thrifted Ikea duvet cover and added a chunk of the yellow at the bottom for the extra length.
The duvet cover fabric was heavy weight which gave the quilt a nice bit of heft.
I did a machine stitched binding for the first time and I have to say I really missed the handstitching but honestly, I'm glad I had no choice because I would have had to bind it after I gave it to him otherwise.
As it was I was practically wrapping it as they walked in the door on the morn' of Christmas Eve.
All's well that ends well.
I was initially inspired to have a handmade Christmas by the
Polkadot Chair
and I'm really glad I persevered :)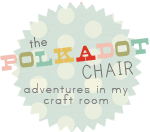 Hope your Christmas was all you wanted and more.
Mine was a great one!